Welcome
May will be here before we know it. We look forward to seeing our colleagues from near and far at the 2018 ASIA Annual Scientific Meeting. The program committee has been hard at work creating novel experiences to entice those who are on the fence about attending this conference annually.
We appreciate that we are one of many professional conferences vying for your attendance. We hope that you find this conference more intimate than others. Think of those amazing concerts that are in smaller venues before a band makes it big. Or the secret travel destinations that are less frequented before they are highlighted on the travel channel. We have created opportunities for new professionals to have quality time with seasoned leaders in the field, as well as networking and collaborating events for all:
Pre-course Welcome Reception, May 1st
Mentor/Mentee Breakfast, May 2nd
Poster sessions, non-competing, May 2nd, 3rd
Roll, Walk and Talk, March 3rd
President's Reception, May 3rd
Coffee with the Professor, May 4th
Take advantage of learning from and networking with renowned clinicians and researchers from Mayo Clinic by attending the pre-course on May 1st, "Non Traumatic Myelopathy" followed by the "Pre-course Welcome Reception" on the evening of May 1st featuring A Taste of Minnesota Food & Drinks accompanied by a string quarter and an Art at Mayo Clinic Walk About. Are you interested in a back stage pass to some of Mayo Clinic's research laboratories? Small group tours are available on a first come, first serve basis.
Let your voice be heard. Our association is actively seeking new members on committees, so we hope you help us mold this association and conference for the professionals of now and tomorrow. Attend the interactive "Round Table" discussions on May 3rd with topics such as "Opportunities and Obstacles in Developing and Maintaining a Career in the Field of Spinal Cord Injury".
You will find courses and sessions deliver something for everyone, including updates on the latest research, advocacy, and parenting with a spinal cord injury. Attend the pre-course "Non Traumatic Myelopathy" on May 1st or the "Case Studies Session with Breakfast' on May 3rd, and discuss rare situations that you may encounter as a clinician.
Make sure you check out the suggested tracks for 1) newcomers to the field, 2) pediatrics, 3) surgery/spine/acute care, 4) rehabilitation therapy, 5) research, 6) pain management, and 7) rehabilitation medicine
Don't miss the featured speakers! Dr. Mary Bartlett Bunge, along with her late husband Dr. Richard Bunge, have been selected for the ASIA 2018 Lifetime Achievement Award. This award will be presented on May 2nd, followed by the Distinguished G. Heiner Sell Lectureship: William Zev Rymer, MD, PhD who pioneered an integrative research approach to improve the lives of persons with spinal cord injury, with aspects of bioengineering, neuroscience, neurology and physiology. Lisa Harvey, PhD, is a professor at John Walsh Centre for Rehabilitation Research at the Sydney Medical School in Australia and will help explain how rehabilitation increases strength and facilitates motor recovery following spinal cord injury on May 2nd. Wolfram Tetzlaff, MD, PhD, the Director of ICORD in Vancouver, Canada, will speak about a ketogenic diet for individuals living with spinal cord injury on May 3rd.

We look forward to seeing you in May!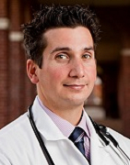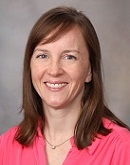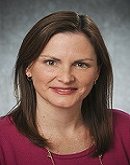 Argyrios Stampas, MD Meegan Van Straaten, PT Heather Russell, PhD
Program Chair Co Vice Chair Co Vice Chair

Content
You Must Be Logged In

This Reminders tab will display for your scheduled lectures 15 minutes before start time and for new messages waiting.
Top